WORK
Breaking the Boundaries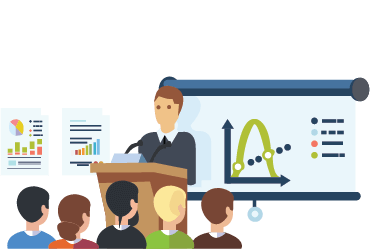 Programs for Corporates
Bring expert training to your organization
On-site training is one of the most cost-effective ways to facilitate your organization's learning and development goals. Crystal Triangle develop programs to meet your organization's exact needs.
We'll work with you to identify the training gaps within your organization and tailor a training program to target your core competencies. With the affordable and convenient option of on-site group training, we can bring success to your organization.
Call 9871976935 OR 9650211227 and start planning your on-site training today.
CONTACT A TRAINING CONSULTANT FOR MORE DETAILS: 9871976935 OR 9650211227

Most Requested Training Programs
• The Key to Working More Effectively with All Types Of People
• The Essentials of Communication & Collaboration
• Essential Time Management and Organization Skills
• Managing Multiple Priorities and Projects
• The E-mail and Business Writing Workshop
• Management Skills for First-Time Supervisors
• Fundamentals of Effective Project Management
• Strengthening Your People Skills in the Workplace
• Coaching and Mentoring Skills for Leadership Success
• Business Writing and Grammar Skills
• Customer Service That WOWS!
• How to Give Effective Performance Feedback and Employee Reviews
• Building Team Player Thinking
• Program on Assertiveness
Let us help you to achieve more